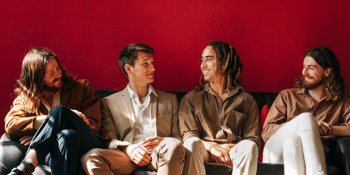 Red Revel - Even More Funk
Mango Avenue
The Cambridge Hotel (Newcastle, NSW)
Friday, 19 November 2021 8:00 PM
Sleazy jazz-funk in Newcastle's crowned jewel, The Cambo.
Finishing up their regional tour from their favourite spots on the east coast, Red Revel will be returning to Newcastle, to bring you Even More Funk.
On the brink of their latest single-release, 808 Airfreight, Red Revel are armed with a new arsenal of power-funk songs set to get those hips hopping and knees knocking from Newcastle's one and only Cambridge Hotel.

Teaming up with indie rockers Mango Avenue, it is set to be a night of irresistible flavours of jazz, funk, love and soul.