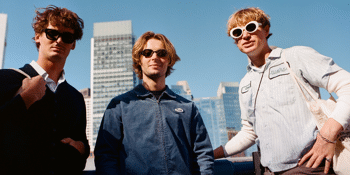 Love Police presents
SUN ROOM (usa)
with special guests
King Street Band Room (Newcastle, NSW)
Friday, 5 January 2024 8:00 pm
Experience the excellent vibes and surf sounds of Southern California band SUN ROOM this summer as they play across the sunny shores of Oz for the very first time.
Combining garage with the iconic SoCal surf sound, this awesome 4-piece will excite with flavours of 70s classic rock, 80s new wave, and a decent serving of surf thrash. They've been cited as a 'modern version of the Beach Boys', with their musical inspirations delving from The Seeds, The Birds through to the playful surf guitar sounds of The Ventures.
Starting out playing house parties in the young surf community of Southern California, SUN ROOM have put their own stamp on the feel-good surf rock genre, modernising it with breakneck BPMs and raucous punk energy. This is a band of guys who like to surf, skate and make music in their hot Californian garage. And they love every minute of it.
They've appeared at Austin City Limits, toured 24 countries and supported the likes of Inhaler and Louis Tomlinson only six months after their formation. Plus, a couple of their catchy tunes were picked up by popular Netflix show Outer Banks.
Walk, don't run and cruise into the feel-good hits of the summer with SUN ROOM.