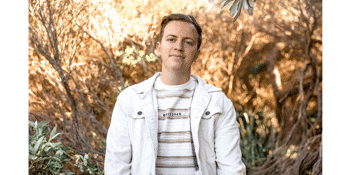 The Cambridge - Warehouse (Newcastle, NSW)
Sunday, 12 December 2021 7:30 pm
Rising Newcastle indie-folk/pop singer-songwriter Rod Coote has had a successful year with his new releases receiving national airplay on Triple J as his music has attracted a loyal fanbase around his music both within Australia and internationally, with his music played in more than 100 countries.
Rod is set to release his final single for 2021 'Unwind', an upbeat coastal folk-pop summer anthem that was produced by platinum-award winning producer Garrett Kato who records music for similar Australian artists Jack Botts, Riley Pearce and Julia Stone. Kicking off the summer touring his new single, Rod will be touring along the east coast with his first show in Newcastle at The Cambridge Hotel on December 12, with the dates for more shows to be announced soon.
Rod live stage presence has become well-known within the local live music scene as his captivates his audience, creating a memorable listening experience for all who attend his shows. Tickets go on sale October 25th, get in early as tickets won't last long.